What is the omni-channel retail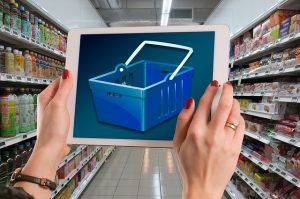 The omni-channel retail concept can be defined most simply as an integrated multi-channel sales strategy, through which the customer benefits from the same information and functionality throughout the purchase flow.
Omni-channel challenges
Expanding with new sales channels is quite difficult, especially because the operational processes are getting difficult, to a certain extent. Allocating stocks on each sales channel, managing multiple sales data sets and forecasting sales, cross-demand are some of the challenges that traders must overcome if they want to stay on the market and remain profitable.
What solutions do we propose?
Centralized systems and processes
One of the main reasons why the adoption of an omni-channel strategy is difficult for retailers is the use of several computer systems. For the strategy to be effective, data generated by all sales channels must be collected and analyzed in a centralized system and standardized processes. SocrateERP manages all the sales processes of retail companies, regardless of the sales channels used: physical stores, online stores, external online trading platforms, etc. Integrated in the front office with e-Commerce, POS, HandHelds and electronic weighing solutions, SocrateERP helps you effectively manage your entire retail business.
Without such a system that provides an overview, you can easily lose control of stocks, but also sales opportunities.
Stock control and visibility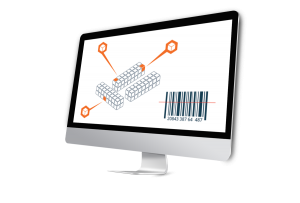 Another challenge is the lack of visibility of stocks. According to a study published by Stitch Labs, 77% of retailers believe that good stock control and real-time visibility are one of the most important criteria for a functioning omnichannel strategy. Retailers need to know at all times what stocks they have for each product, for each sales channel so that customers do not get hit by the unpleasant stock situation 0, but neither do they remain with stocks for outdated products or with a declining demand. . According to the same study, retailers worldwide are losing $ 1.75 trillion due to the lack of visibility of stocks and the over or under-valuation of the necessary.
Our proposal is also an integrated management system. SocrateERP allows you to manage warehouse inputs and outputs and automate inventory, while FluxVision WMS, the warehouse management solution developed on the Socrate platform, ensures complete and automatic management of warehousing operations, complete traceability at the batch level and up to individual barcodes, customized picking rules, optimization of storage space and 3D visualization of warehouse locations, as well as real-time guidance of warehouse operators.
Orders delivered on time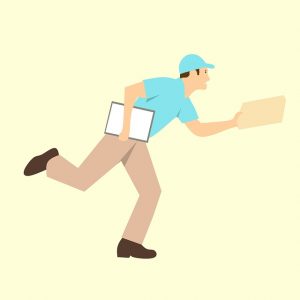 The use of non-integrated systems and the lack of visibility of the stocks cause delays in the delivery of orders on time to the customer. Thanks to the industry leader, that is, Amazon, consumers expect that the products ordered online will have a lower shipping cost and a shorter delivery time. According to another study conducted by Aberdeen Group last year, globally 64% of shoppers consider the delivery time when placing an online order from a specific retailer.
Our team provides you with the FluxVision solution, with which retailers will be able to optimize their stocks, while reducing the number of out-of-stock products and delays in order processing. The warehouse management system ensures visibility by tracking all the operations that take place in the warehouse, from when the orders are taken and until they are sent. This allows merchants to respond faster to changes, more effectively manage the product life cycle and reduce surplus, ensuring timely delivery of customer orders.
Want a more efficient warehouse? Ask for a FluxVision WMS presentation!